Gate Repair Services
Back To Our Services
Like most things in life, the sturdy and hardworking driveway date is an essential part of the household, yet it is unfortunately subject to unavoidable damages from a variety of sources over time. When your gate starts to show signs of trouble for any reason whatsoever, it can compromise the convenience and protection that it is supposed to supply to your family. So when it comes to fixing your driveway gate, there is no time to lose.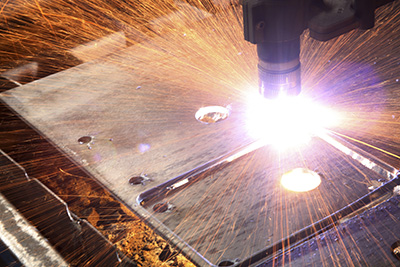 What could be the cause of the trouble?
Electric driveway gates can take damage from an array of noticeable and latent sources which, if left unchecked, can make short work of the condition of your gate. For instance, rust from damp weather can weaken the structure of iron gates, while rot from the same source can weaken a wooden one while making it an eyesore. Repairing gates that have suffered these kinds of damage, is thankfully easy enough with professional assistance.
Motors, hinges, handles, wheels and tracks are all also vulnerable to wear and tear which can misalign and cripple your gate overtime, making it ineffective. When this happens, opting for services related to maintenance and driveway gate adjustment is essential for its continual operation. These components are often slowly damaged due to friction from moving parts during the gate's operation, which will gradually wear them down and cause them to fail. So have them seen to at the first sign of trouble.
Gate Repair Specialists at Your Service!
If you would like advice on keeping your gate in good health, or are in need of repairs from a trusted technician, call "Garage Door Repair Bedford" and speak to one of our consultants today. We are experienced, helpful, and are waiting for your call.